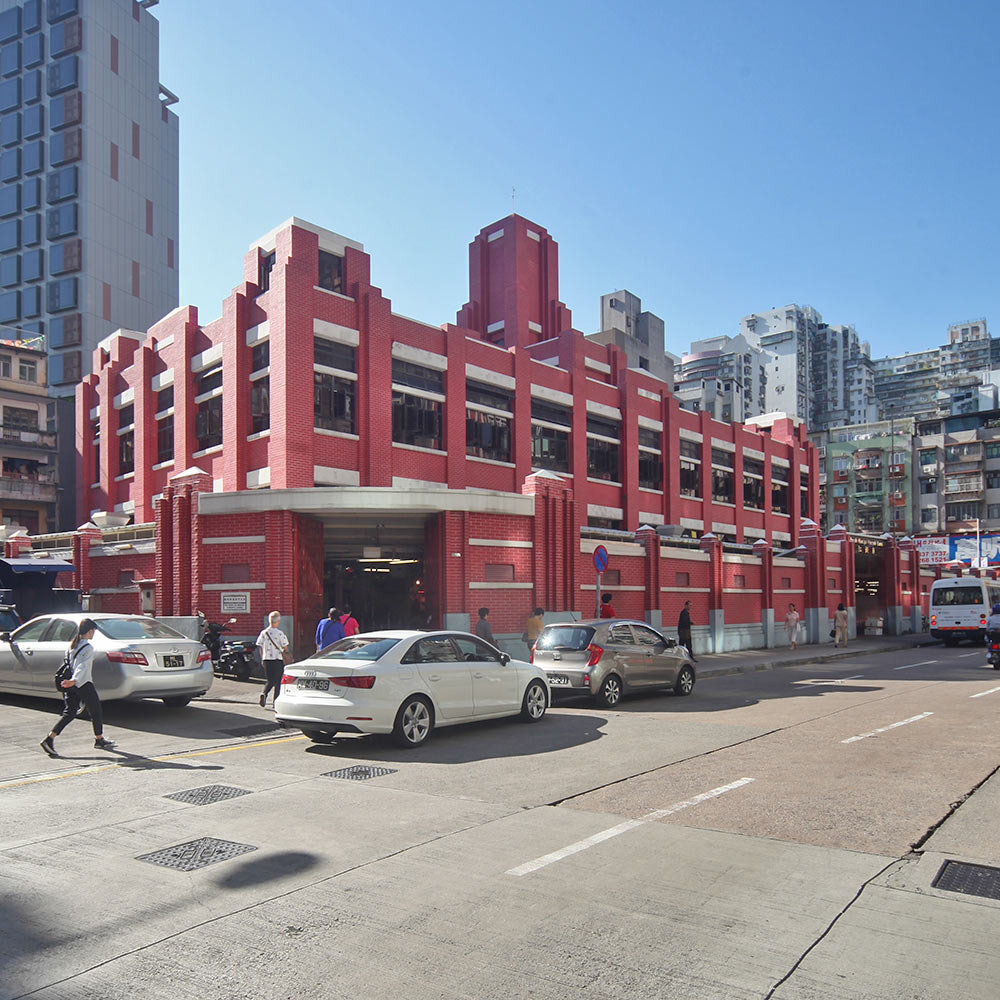 Visits
Free Visits
Saturday:
Access to public areas only
Info
Maximum people per visit: 15
Visit languages: English, Cantonese, Mandarin Chinese
Photography allowed: Yes
Child friendly: Yes
Wheelchair access: No
Toilet available: No
About
The Red Market is an iconic Art –Deco structure, made of exuberant red bricks. Designed by Júlio Alberto Basto in the early thirties it follows a functional layout, ample windows and a creative volumetric composition especially evident on the composition of the rooftop with a central clock tower and smaller watch towers at the four corners. It is a notable landmark and a functional centrality that gives name to the entire district known as Red Market area.
Location
Avenida do Almirante Lacerda, Nº 125
Buses: 6, 9, 9A, 23, 28C, 32, N2