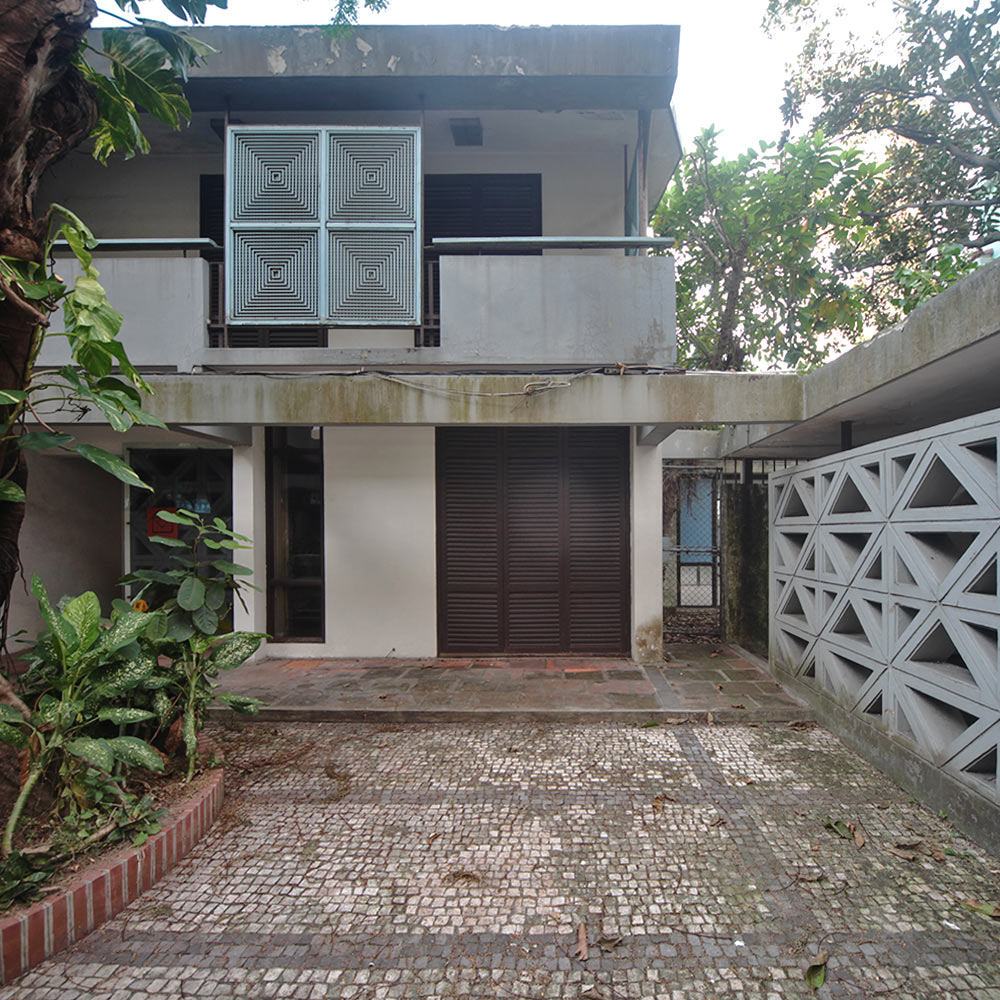 Visits
Free Visits
Saturday:
Access to garden and ground floor only
Info
Maximum people per visit: 20
Visit languages: English, Portuguese, Cantonese, Mandarin Chinese
Photography allowed: Yes
Child friendly: Yes
Wheelchair access: No
Toilet available: Yes
About
Part of an elegant set of Modernist two-storey villas, former homes to state employees, this delicately designed building explores Brutalist principles. It emphasizes the geometric simplicity of structural elements by exposing its raw concrete surface. In contrast to the heaviness of concrete, connections between different elements are sensitively articulated to create a sense of weightlessness. The relationship between the home's privacy and the busy street front shows a careful draft, patent at the thoughtful entrance that greets visitors into the compound, welcoming them into a quiet outdoor patio, followed by serene interior spaces and a country-like backyard. The house currently hosts the Architects Association of Macau headquarters.
Location
Avenida do Coronel Mesquita, Nº 2F
Buses: 2, 2A, 5X, 6A, 12, 17, 18, 18B, 22, 23, 28C