OHM Plus
Walk & Talk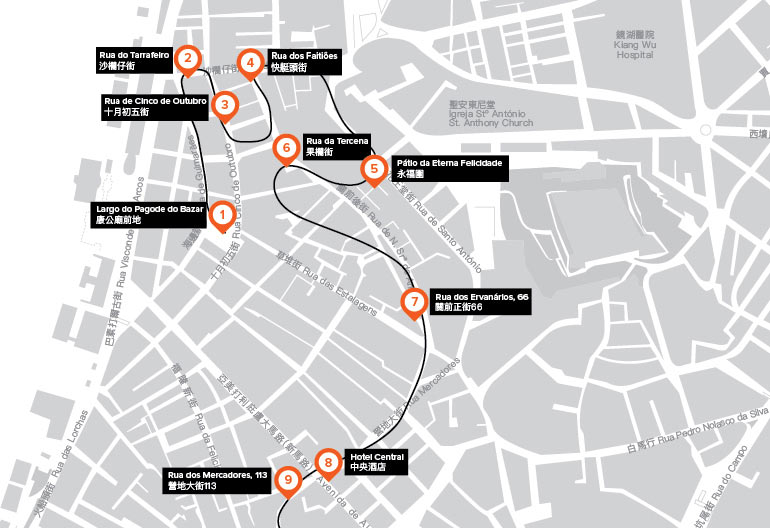 A stroll through the historic center of Macau to discover its architectural secrets, guided by enthusiast of Macau's heritage, Billy Hau. In this way, an attentive and knowledgeable look is given to the historical and formal richness of the buildings that silently accompany the daily life of this bustling area of the city. The participants will photograph the buildings along the path and the resulting images will be part of the INSTA OHM competition.
Billy Au. Interior Designer. Born and raised in Macau and graduated from Washington State University with Bachelor's and Master's degree in Interior Design. Interested in researching and taking pictures of the vanishing architecture in Macau.
OHM Passport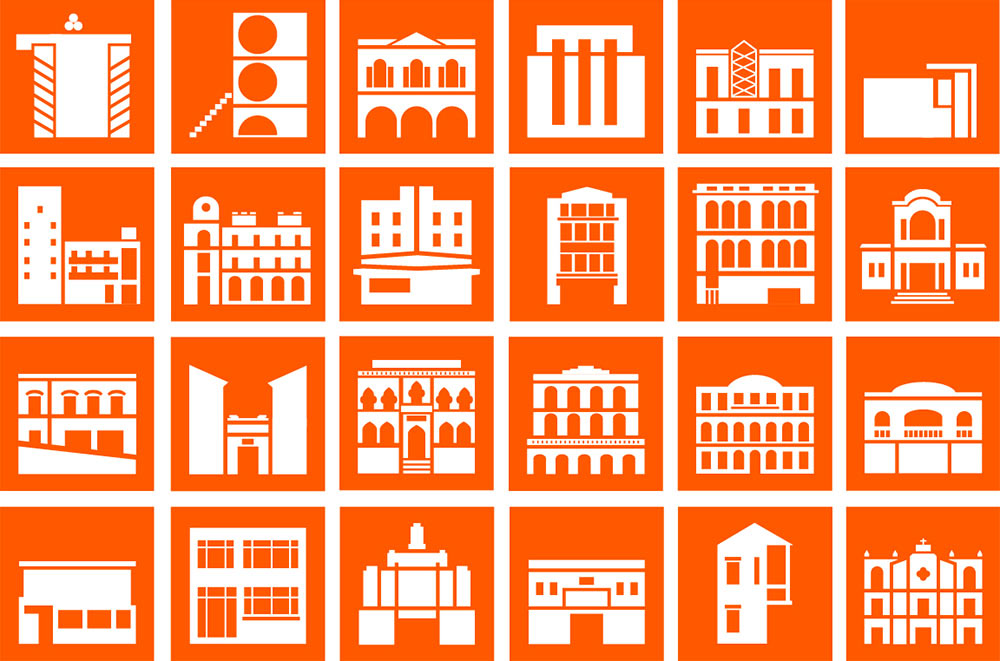 A passport for participants to register their visits to OHM2018 buildings. One building, one stamp. Participants can get their passport stamped while visiting their favorite sites. Once obtained at least 45 stamps, a gift will be waiting for them!
Insta OHM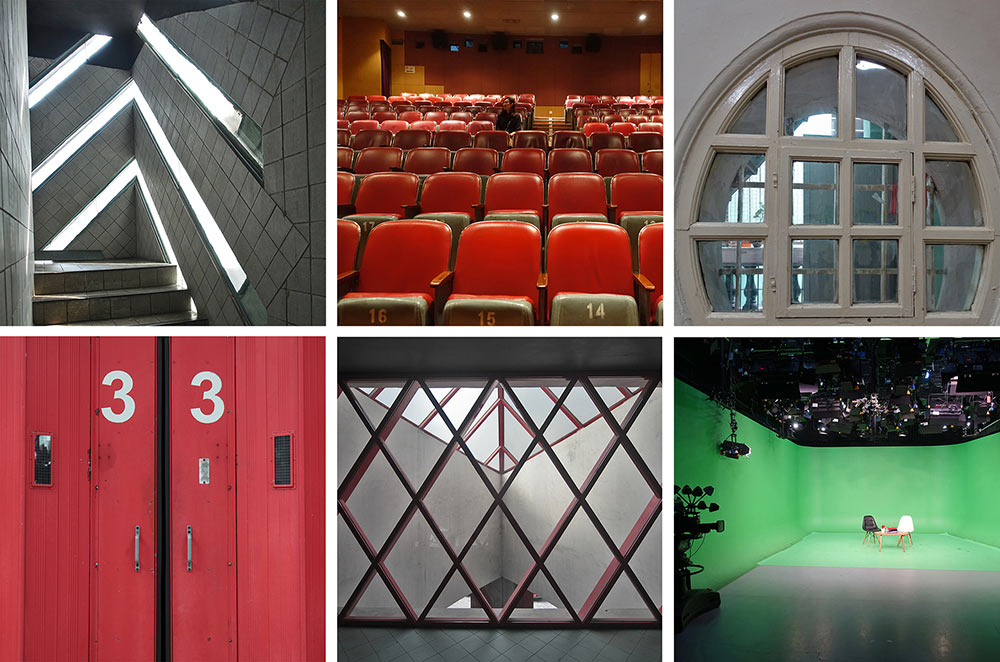 Architectural photography competition on Instagram, where all can participate by tag and follow the official Open House Macau account @openhousemacau and post Macau architecture photo with the hashtag of #instaOHM. It aims to encourage the participation of the population and to raise awareness of heritage in Macau. The prizes will include public exposure of the works through OHM's online platforms and offering unique merchandising materials.
OHM Reading Room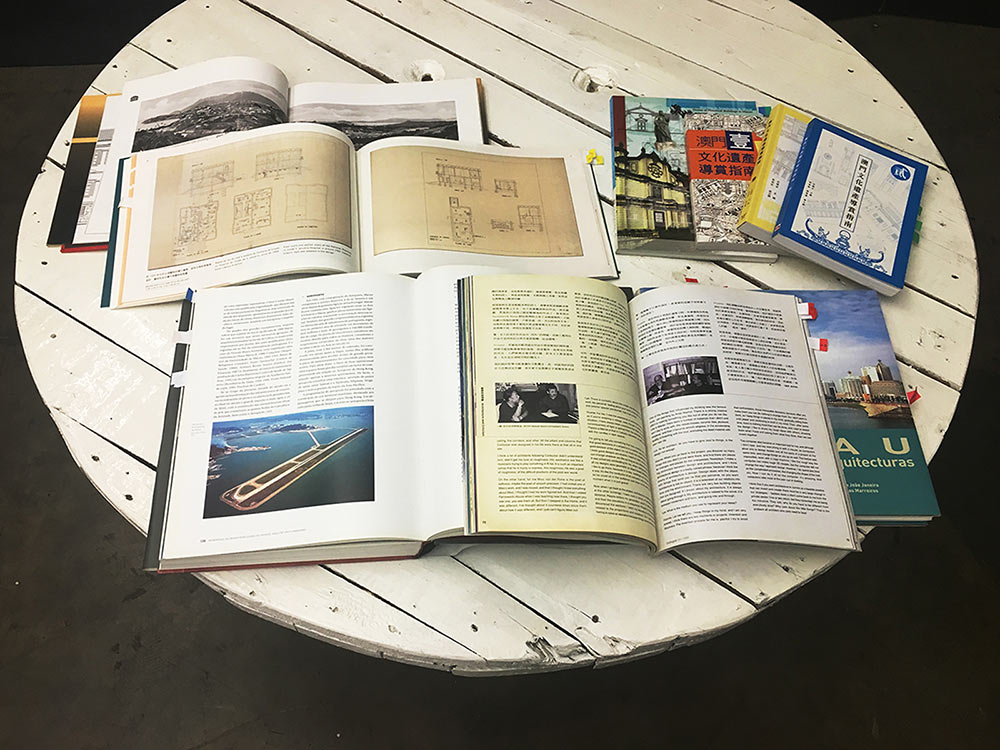 Selection of titles belonging to the CURB library dedicated to architecture, urban planning and urban culture in Macau. The consultation will be free for all the public. The OHM Reading Room will be open the same time as the reception of the event.
OHM Family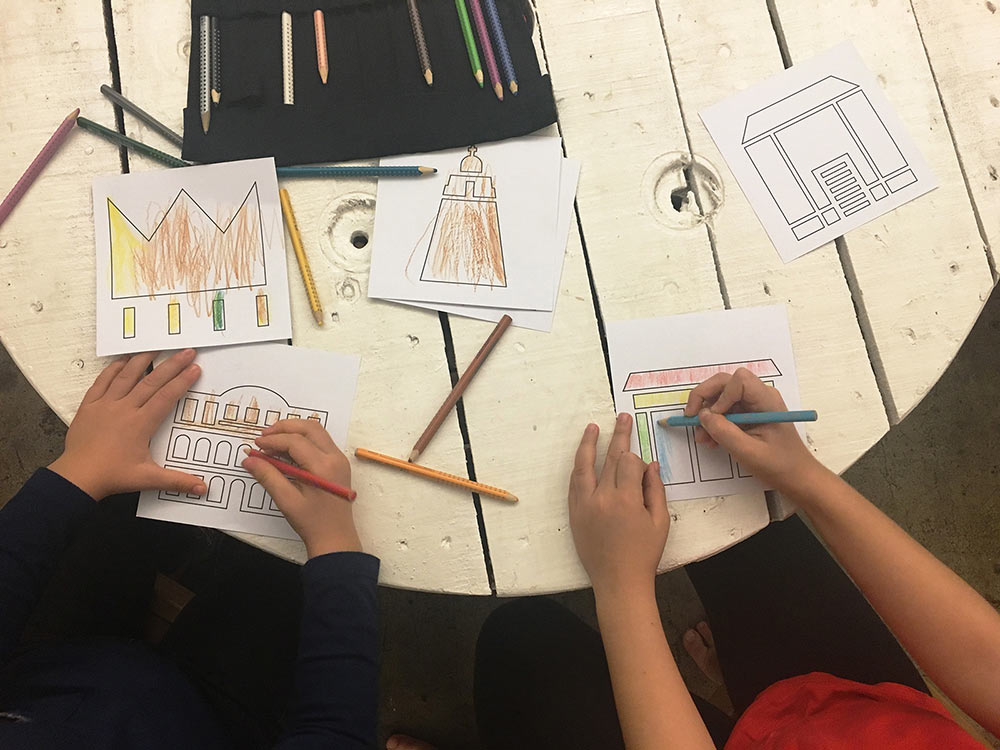 Create an interactive and ever changing map of the city, with the icons of OHM 50 buildings. Activity to be developed autonomously by the families, based on the material provided by the organization, at the event's headquarters, with results visible and editable by all visitors.
OHM School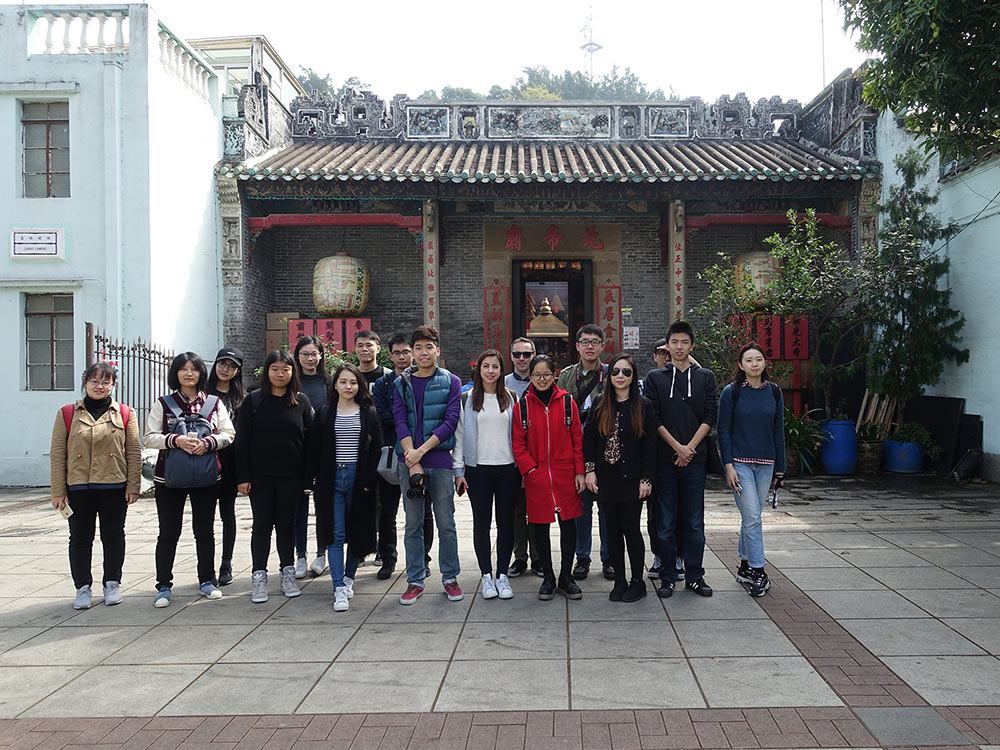 There will be four tour visits (to two separate buildings), guided by specialists, designed for secondary and university students (with special emphasis on the areas of Architecture, Creative Industries, Tourism and Heritage) in partnership with partner academic institutions, aiming at contributing to the qualification of students and complementing formal academic offerings with contents of civic interest.
How does it work?
November 10-11, visitors will be invited to get the beyond walls of 50 buildings and sites all throughout Macau Peninsula, for free!
Picks are carefully selected, according to their unique contribution to the city's culture and fabric. Each site has a special significance: be it architectural design, historic or cultural value, repurposing of space, or unique use of public areas.
OHM 2018 idiosyncratic buildings' listing includes examples of traditional Chinese architecture, neoclassic, art deco, modernist, and contemporary designs. There's something for everyone: schools, housing complexes, markets, theatres, libraries, piers, museums, government buildings, skyscrapers, hotels, sacred spaces, you name it!
Besides free, accompanied and commented visits to buildings and sites, OHM also comprises parallel SCHOOL, PLUS, and FAMILY programmes, offering a number of activities that'll incite all visitors to talk, think about and celebrate the city.
Complete buildings listing and parallel programmes will be available at our website in September. From that moment on, you're invited to carefully study the buildings/sites and itineraries, plan your weekend and register for guided visits!
Types of visit
Three types of visits will be available, all free of charge. It is strongly advised to plan the weekend ahead, and make sure to grant a spot at registration-only visits!
Free, self-guided visit: Building/site will be open for a given period of time and participants are free to visit anytime. Entrance to the building functions on a first come, first served basis.

Accompanied visits by the event's volunteers: Tours take place at regular intervals and have limited capacity. Visitors must wait for their turn in order to attend the guided tour in a group, since entrance priority is based on the time of arrival to the site. 

Commented visits by specialists, led by the architect, owner or an invited specialist: These visits will be held at specific schedules, with limited capacity, and prior registration, starting from mid-September, is mandatory. In case visits are fully booked, visitors are still free to give it a try on spot.
Language note: Accompanied and commented visits may be conducted in Cantonese, English, Portuguese or even all three, depending on each case. Language options will be visible at each building/site listing at the event's website, from September onwards.
Practical tips
Soak in some great architecture & network
OHM is a great opportunity to gain new experience and establish contacts. Get to know our fabulous staff, guests, volunteers, and partners and take part in our family! Our biggest wish for the season? For you to feel OHM has made you become intrinsically connected to Macau and somehow sprouted with a sense of belonging. How important do you find architecture to be on your day-to-day living?
Plan in advance
Plan your Open House weekend in advance. Browse through the carefully designed selection of 50 buildings/sites available to visit and review the program by schedule, building construction date, typology, or thematic itinerary (check for available itineraries September). Choose your favorites, register if thus required and get walking to discover insightful places!
Register for guided visits
Booking for guided visits is essential. As many of the buildings/sites can't welcome but a limited number of people at a time, and to ensure visitors have the best possible experience while visiting OHM, attending guided visits requires previous registration. Registration is done at each building/site listing through filling in a form, which you access to by pressing "BOOK MY VISIT". Registration will be available from September.
Don't register if you don't plan to attend
Free access and registration comes with extra responsibility: please book only what you know you will need and let us know well in advance if you cannot make it to the event. Our numbers are limited, therefore your no-show may prevent others from enjoying a visit.
Before you leave home
As OHM depends on buildings' owners and specialists' goodwill, sometimes unexpected situations may arise that delay or cancel scheduled visits. Please keep an eye on our website for last minute timetable changes. Also, follow us on Facebook, Instagram and Twitter + Subscribe our newsletter for up to date information!
Find the Festival
You will be able to find buildings/sites exact addresses at each listing, through a map link. We will included a list of nearby public transportation to help you navigate through the event. You may also download an OHM map, or pick them up at several notable spots in Macau, Taipa and Coloane, and at OHM headquarters (Ponte 9), once available. The Festival is fairly easy to find! Arriving to the site, search around for our logo. It'll come in the form of a billboard or a poster. OHM volunteers will also wear event's t-shirts that'll make them glare : )
Getting there
Open House Macau recommends using public transport or bicycle. If however, you chose to arrive by car, please leave it on an appropriate parking spot. We don't provide any parking spaces.
Visiting with family
Take a thorough look at our OHM FAMILY program for an overview of what we have specially designed for you to enjoy. Available from mid-September.
Accessibility
We are committed to making this weekend as accessible as possible for everyone. However, some buildings/sites don't offer the necessary conditions for reduced mobility and/or visually impaired visitors to fully appreciate their visit. Thus, we will note general accessibility info for each building/site at all listings. If you have any additional special requirements please let us know when planning or booking your visit and we will do our very best to accommodate.
Photographs
If you're an architecture photography groupie, seek out for this camera icon at the buildings/sites listing. Photographing is allowed in most cases, and unless the building owners state differently. We would love to take a peek at how you see OHM: feel free to post on social media using the hashtags #OHM2018 or #OHmacau #ArchitectureBeyondWalls. Who knows what surprises we might hold for you!
Be patient
If there is a crowd, please be patient and wait for your turn or for volunteers to keep you informed on eventual queue's status. The tours are conducted by architects, owners or by volunteers. None of them are paid to participate in the festival and all are wholeheartedly committed to offering the best experience they can. Please be kind!
Your opinion is important to us
At each building/site, our volunteers will ask you to fill out a feedback form. Additionally, from November 11th, an e-form will be available at our website's homepage. We'd really appreciate your collaboration, as surveys support the existence of OHM's future editions, providing data with which CURB can prove the event's relevance. If you feel you have more to share, your comments/images/videos are most welcome to our email account: info@openhousemacau.com.
Feel free to visit us
If doubts persist after reading these tips attentively, you can contact us via email or visit us at OHM home - Ponte 9 within our working schedule: 9 AM – 6.30 PM, weekdays. We'll be glad to assist!