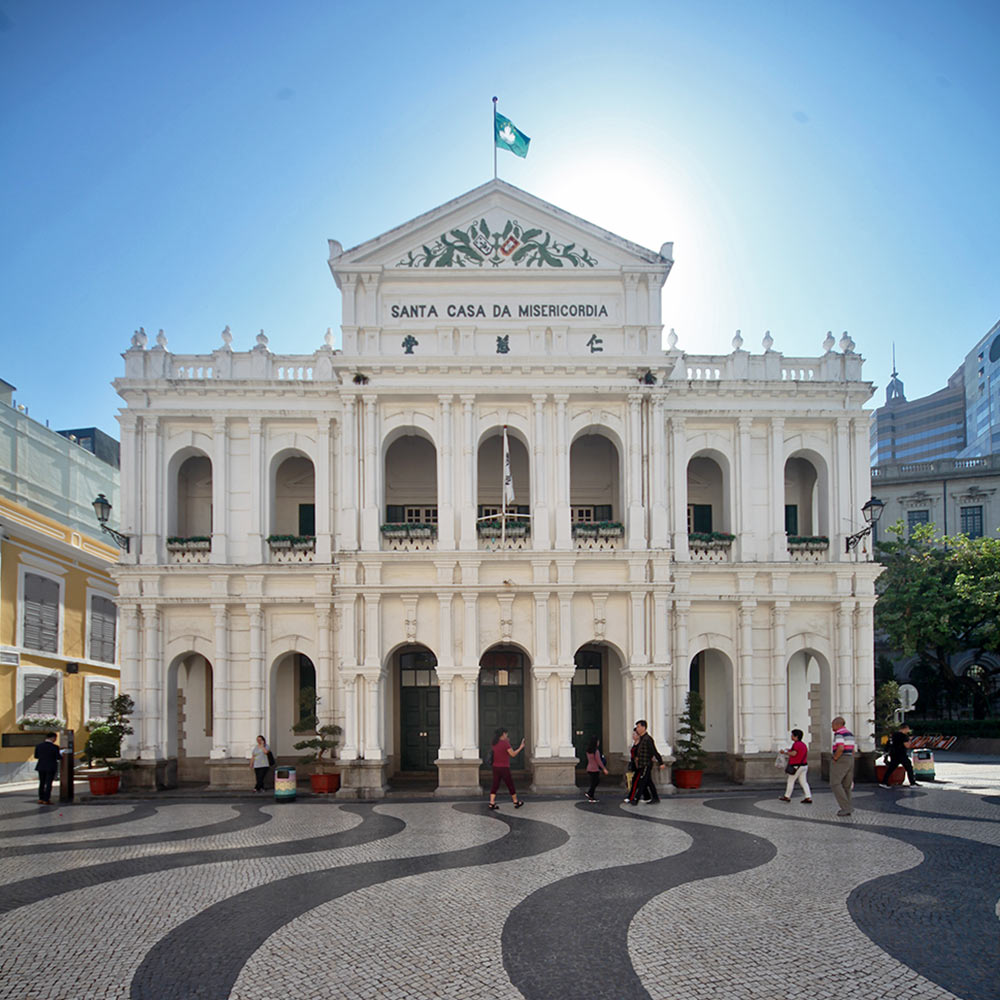 Visits
Guided Visits
Sunday: , , , ,
Access to Museum and Noble Hall
Info
Maximum people per visit: 10
Visit languages: English, Cantonese, Mandarin Chinese
Photography allowed: Yes
Child friendly: Yes
Wheelchair access: No
Toilet available: Yes
About
The Holy House of Mercy is an ancient institution founded in 1569 by the first Bishop of Macau D. Belchior Carneiro. The current building was built in 1747, as a solid and sober structure and saw its appearance transformed in 1905, with the addition of a new façade arcade. It creates a covered pathway at the ground floor and a continuous balcony at the first floor, which was a frequent architectural strategy at the time. With an intricate neoclassical design and rich detailing, it has a compressed scale creating the visual impression of being a larger building.
Location
Travessa da Misericórdia, Nº 7
Buses: 3, 3X, 4, 6A, 8A, 18A, 19, 26A, 33, N1A