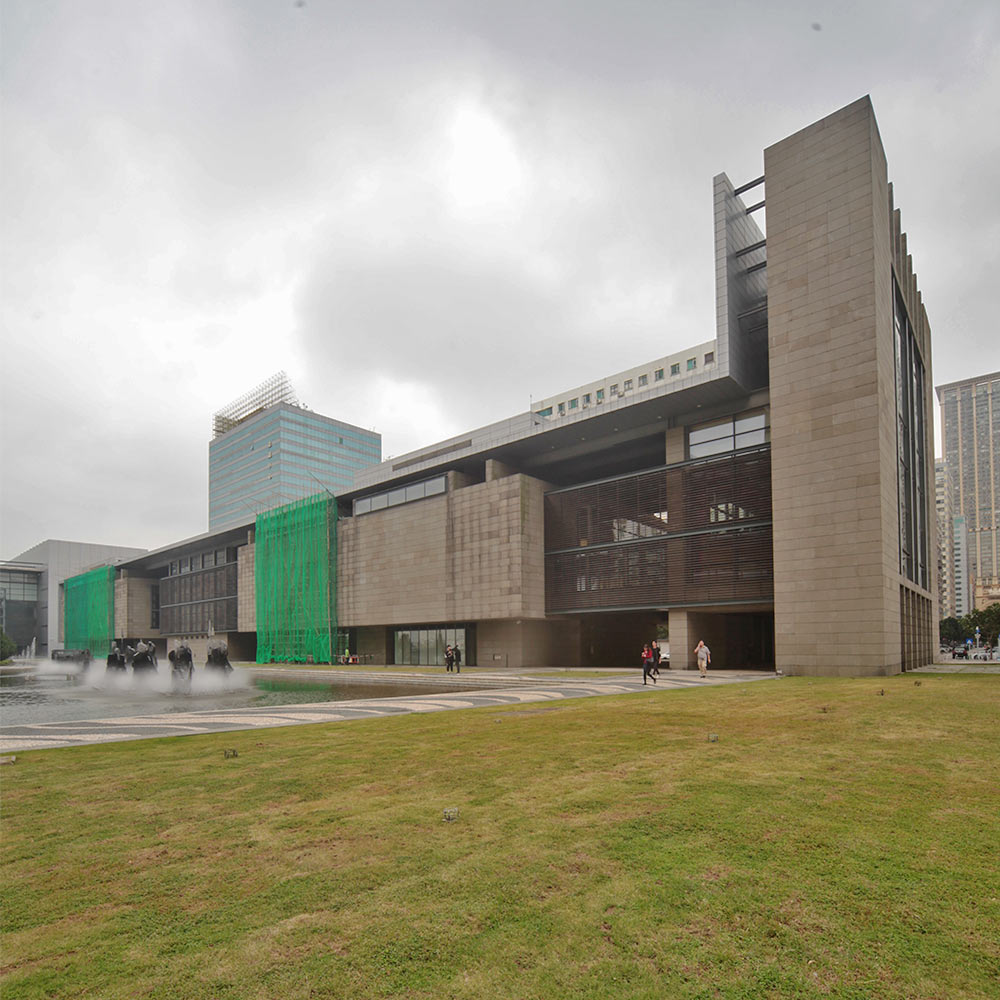 Visits
Free Visits
Saturday:
Access to exhibition areas only
Info
Maximum people per visit: 25
Visit languages: English, Portuguese, Cantonese
Photography allowed: Yes
Child friendly: Yes
Wheelchair access: Yes
Toilet available: Yes
About
The Handover Gifts Museum sits on the site of the temporary pavilion for the handover ceremony, both designed by Vicente Bravo Ferreira, giving a lasting materialization to an idea of visual permeability and lightness expressed on that ephemeral construction. Elevated from the ground, it stands as a pavilion, exploring the dialogue between architecture and structure. It uses a clear material palette with a thoughtful interplay between stone, wood, metal and glass to create a permeable sequence of spaces lit with different layers of natural light.
Location
Avenida de Xian Xing Hai, Nº 237-285
Buses: 3A, 3AX, 5X, 8, 10A, 12, 17, 30X, N2