18
D. José da Costa Nunes Kindergarten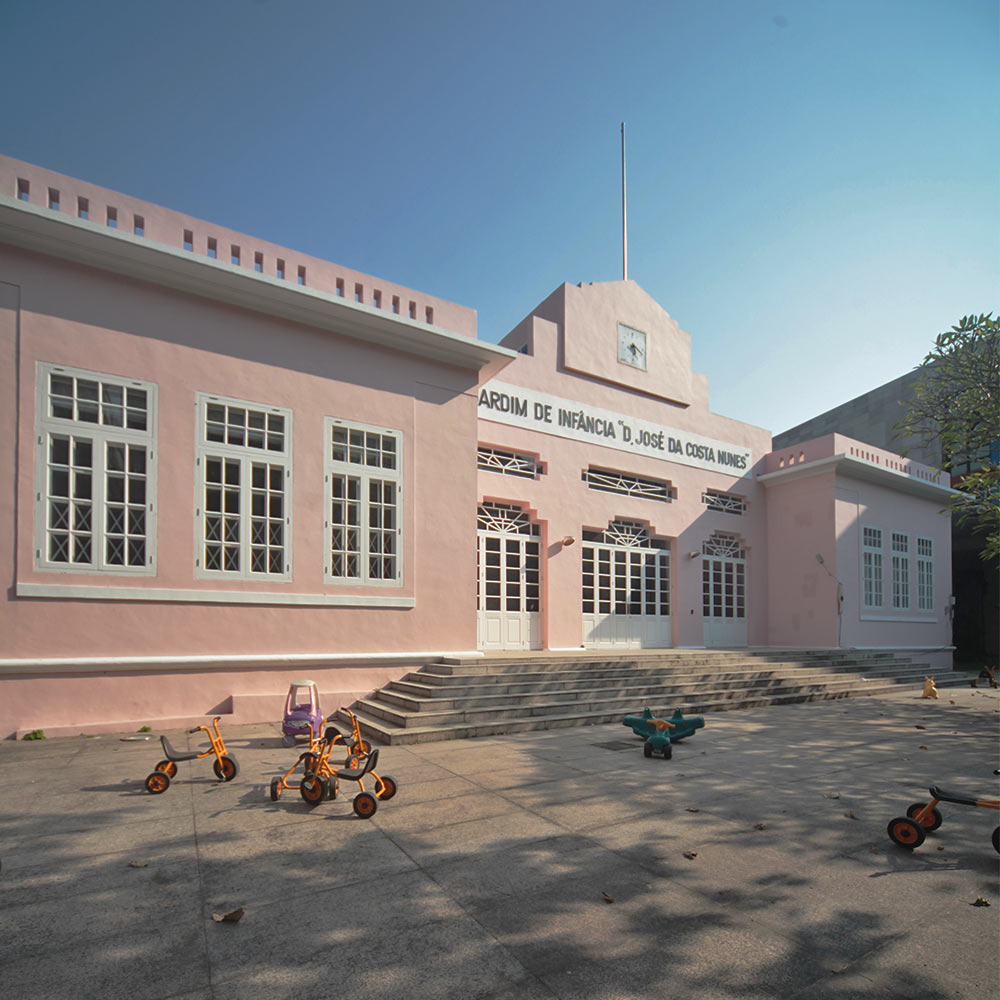 Visits
Free Visits
Saturday:
Access to entrance hall only
Info
Maximum people per visit: 25
Visit languages: English, Cantonese, Mandarin Chinese
Photography allowed: Yes
Child friendly: Yes
Wheelchair access: No
Toilet available: Yes
About
D. José da Costa Nunes Kindergarten is located next to Guia Hill, aligned with Avenida Horta e Costa, on a notorious site where it was once located the Long Hou Mansion - the residence of Macau governors in the late 19th century. The current building was designed and reconstructed by Ar. Luíz Xavier Miranda in 1933, following a depurated Art Deco architectural language, with a symmetrical plan, high ceilings and abundant natural light. In 1940, the kindergarten was renamed to the current name and the building façade was altered into the current state since 1956. In 1997 was renovated and connected to the new wing with a project by Ar. Mário Duque.
Location
Avenida de Sidónio Pais
Buses: 2, 2A, 4, 6A, 8A, 9A, 9, 12, 17, 18, 18A, 18B, 19, 22, 23, 25, 25B, 32, 56