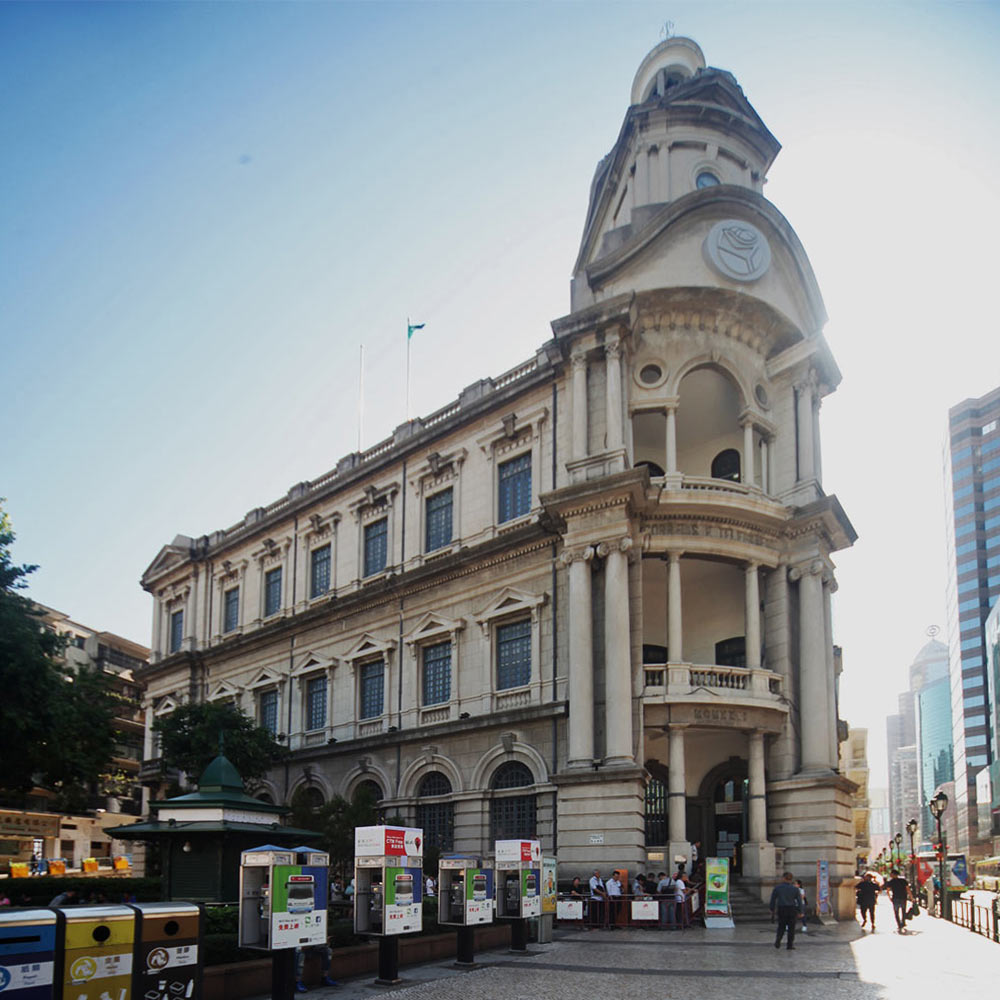 Visits
Free Visits
Saturday:
Access to public areas only
Info
Maximum people per visit: 30
Visit languages: English, Portuguese, Cantonese, Mandarin Chinese
Photography allowed: No
Child friendly: Yes
Wheelchair access: No
Toilet available: No
About
The General Post Office is a preeminent public building, defining the boundary of the city's main public square. It is built in concrete, a modern material at the time, but followed a neoclassical and eclectic architecture language with great emphasis on the detailing of the main entrance lined with classical columns and topped by a bell tower. The project and construction lasted for a decade with several authors and adaptions, having grown from two to three-stories. Designed to highlight the institution, it retains its traditional central role until the present day.
Location
Largo do Senado, Nº 126
Buses: 3, 3X, 4, 6A, 8A, 18, 18A, 19, 26A, 33, N1A